What is Gut-Renew?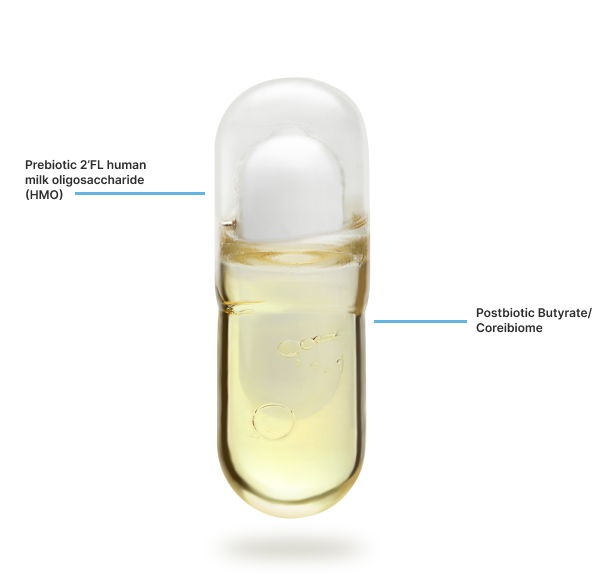 The ingredients inside our Gut-Renew Capsules may help promote good bacterial diversity in the colon and support the cellular health of the entire digestive tract. 2'FL is a potent human milk oligasaccharide (HMO) that acts as a prebiotic. Butyrote is a postbiotic that is made from the metabolism of probiotics which create short chain fatty acids (SCFA)+.
Prebiotic
2'FL acts as a prebiotic and modulator of the adult gut microbiota. Prebiotics may help feed good bacteria, aka probiotics, in the gut. 2'FL promotes an increase in colonies of beneficial stains like bifidobacteria which helps with numerous other system in the body.*
Postbiotic
Butyrate is a short chain fatty acid (SCFA) in the form of Corebiome's tributyrin. Butyrate is a biproduct of healthy gut bacterial metabolism. This powerful postbiotic is engineered to get down to the colon to provide strength to the gut barrier and help cellular health.